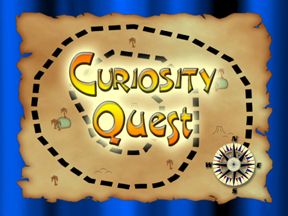 As part of TOS Review Crew, we were recently given the opportunity to review the DVD Combo Pack-Produce and the DVD Combo Pack Swimmers of the Sea from Curiosity Quest!
These DVDs follow the adventures of host Joel Greene and are geared specifically toward ages 7-14, though D is 5 and I am in my thirties and we really enjoyed them as well:)
Each episode starts with a question that a viewer sent in about a specific topic. Episodes also include lots of "Fun Facts" and breaks where they Joel interviews people on the street (mostly kids) and asks them questions related to the topic. Some of the response are super cute:)
Each episode is filmed on location, some of them at several locations. They offer behind-the-scenes footage that is very educational and often funny, as the encounters are unscripted. These DVDs are full of educational information for the whole family!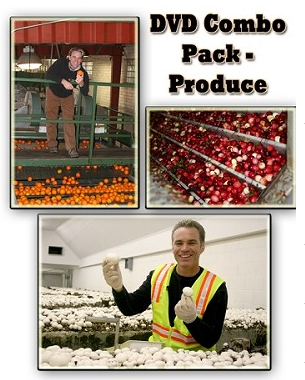 The first DVD we watched was about produce. The combo pack features 3-30 minute segments. In this set viewers learn about how some popular foods go from farm to grocery store.
First we learned about Mushrooms! The growing process of mushrooms is so interesting. We really learned a lot with this episode!
Next we learned about Oranges. This episode is all about orange harvesting and packing.
Finally, we learned about Cranberries! In this episode, Joel visits a cranberry bog to learn how cranberries are harvested. The kiddos really enjoyed watching Joel wade through the flooded cranberry fields to help harvest these yummy berries!
This DVD is a great tool to teach kiddos more about how the food they eat is grown and harvested. We love giving our kids more information on where the foods they love come from!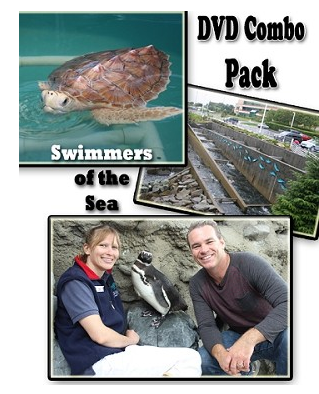 The second DVD we watched was about amazing swimmers of the sea. In this set viewers g
et a behind-the-scenes look into the lives of penguins, Alaskan Salmon and sea turtles.
First up, we visited a Sea Turtle Rescue with Joel. This Sea Turtle Rescue in Florida is the home of several sick and injured sea turtles in different stages of rehab. We learned all about the process of rescuing, rehabbing and releasing the sea turtles and how we can help protect them.
Next up, we join Joel on a trip to the world famous Monterey Bay Aquarium to learn all about penguins. This episode addressing what they eat and how and where they live. We also learned why penguins don't fly.
Our final stop was Alaska to learn all about salmon! We learned about where salmon live, mating habits, conservation and much more. This episode covers several species including sockeye, king and pink salmon.
This combo pack is a great tool to teach kids about some really amazing animals, their life cycles and habitats, and most importantly conservation and protection of these magnificent animals!
Both DVD combo packs would be fantastic editions to your homeschool library to supplement science lessons or use as rainy-day educational fun! The up close and personal style of these DVDs really gets viewers engaged and interested and they are so full of useful information!
The DVD combo packs we reviewed are $24.95 and worth every penny in our opinion!
ABCD Diaries gives Curiosity Quest an A+!
Follow Curiosity Quest via Social Media: